Press Release, June 1, 2018 Monte Gore Statement on Resignation as Undersheriff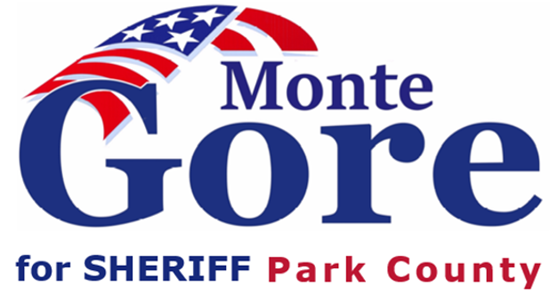 Press Release
June 1, 2018
Monte Gore Statement
Fairplay, Colorado
Park County Sheriff's Office distributed a public statement on March 13, 2018. That statement violated the non-disclosure agreement with Park County, which had previously prevented me from speaking publicly about my separation and departure from the Sheriff's Office. I have honored my agreement to confidentiality even while being the subject of wild speculation and negative commentary.
Thank you for your confidence while I have been unable to speak freely. I am honored that your knowledge of my character and reputation caused many of you to question the false reports made about me to the press. I am honored that two years ago, Park County quickly and publicly acknowledged the reports were false (https://cbsdenver.files.wordpress.com/2016/04/gore-release.pdf). I am honored that so many have believed in me. I have made full and complete statements in confidential private depositions, but I am still prevented from speaking about the Wirth eviction incident due to a confidentiality agreement with the County.
Leaving the Sheriff's Office was one of the hardest things I have had to do. Due to inaccurate statements made and the hostile work environment that ensued, I chose to take a severance settlement offered by the County, instead of filing a lawsuit. I chose to walk away from my position as Undersheriff rather than continue to serve under a man who I could no longer support. I am sorry that no amount of protocol, training, advice, or common sense was able to overcome the decision to "cowboy-it" on the day of the eviction.
I was in communications in Fairplay on February 24th 2016, and was responsible for monitoring radio traffic. Therefore, I was not an active participant in the eviction at 36 Iris Drive in Bailey. However, I was in a unique position to hear all radio traffic and follow how the eviction was handled. Prior to that day, I had instructed that none of our deputies were to enter Wirth's residence under any circumstances. There were many other options that would not have put our deputies at risk. It was a shock to hear the residence had been breached, and worse to hear the results.
Paid for by Monte Gore for Sheriff
www.MonteGoreforSheriff.com Info@MonteGoreforSheriff.com
Contradictory statements have been made to the press by others since that tragic day, blurring the truth and deflecting responsibility. I believe the Office of Sheriff requires accountability to the community. I believe the Office of Sheriff requires leadership embracing honor, truthfulness, integrity, and transparency.